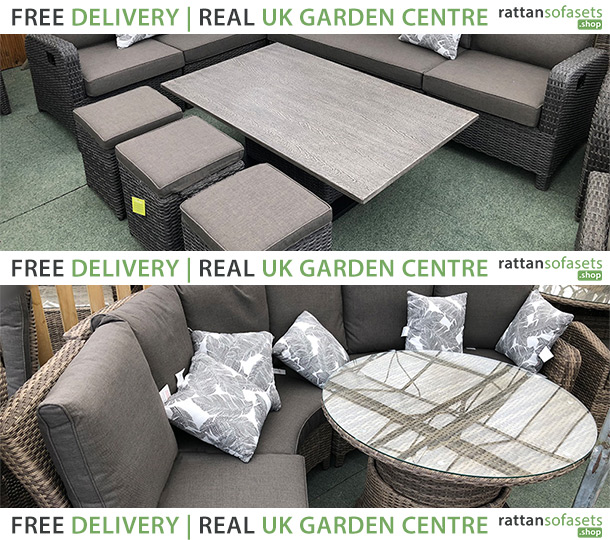 Our rattan modular furniture sets are unique so that you can expand on your rattan furniture set to create different arrangements to suit every situation. Whether it be making your furniture set larger, smaller or even if you want to split the sets into smaller chunks and have multiple lounging areas to use, then the modular garden furniture sets are for you.
Due to the modular nature of the furniture, all of the units can be integrated so that they do not need to be arranged into a pre-determined arrangement which opens up a whole world of creative design options to pick and choose from.
The modular garden furniture concept offers the best flexibility all round as we also offer special dining tables that have been specifically created and tailored to be compatible with the lower situated modular sofa units. Normal dining tables are generally higher and have you in a more upright seating position but with the sofa units, you are in a more relaxed position which meant we needed a specific table designed and matched to suit the new specification required.
See The Range On Our Online Store!
Our entire range of products can be viewed on our shopping website, click the button below.